Case Studies
Across the country, we are helping schools and districts activate the triangle of learning relationships. Read the real success stories.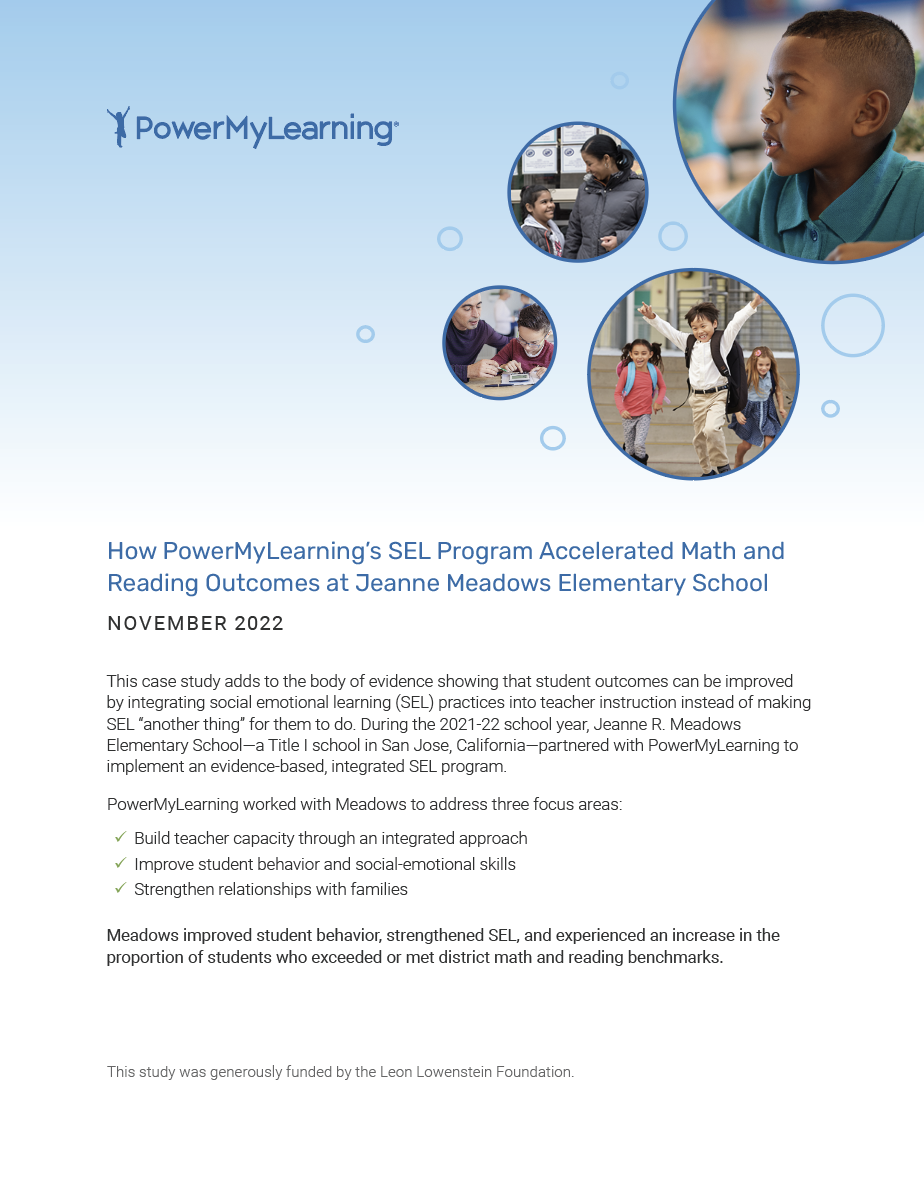 How PowerMyLearning's SEL Program Accelerated Math and Reading Outcomes at Jeanne Meadows Elementary School
After integrating SEL into academic instruction, Meadows improved student behavior, strengthened SEL skills, and saw a statistically significant difference in the proportion of students who exceeded or met district math and reading benchmarks.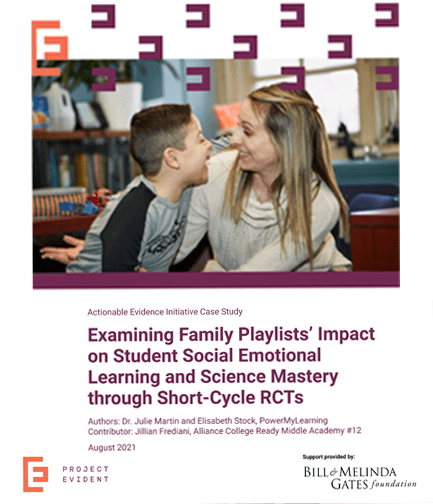 Examining Family Playlists' Impact on Student Social Emotional Learning and Science Mastery through Short-Cycle RCTs
PowerMyLearning conducted short-cycle Random Controlled Trials (RCTs) that we then published with Project Evident with support from the Gates Foundation.