Our Impact
Learn more about how our programming led to positive changes for academic achievement and social emotional learning in partner schools.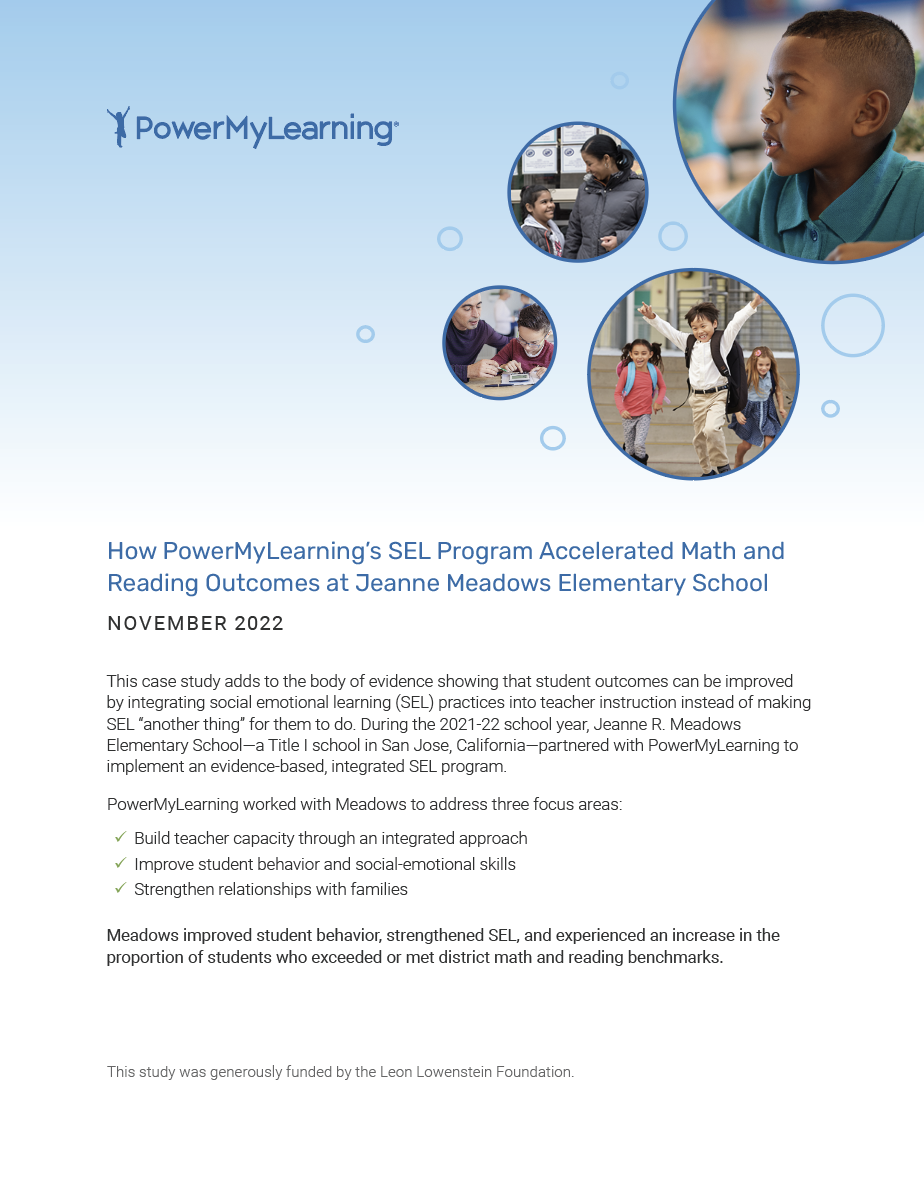 New!
How PowerMyLearning's SEL Program Accelerated Math and Reading Outcomes at Jeanne Meadows Elementary School
After integrating SEL into academic instruction, Meadows improved student behavior, strengthened SEL skills, and saw a statistically significant difference in the proportion of students who exceeded or met district math and reading benchmarks.
What our families and teachers say:
95%
of parents in partner schools become more confident that they can help their child learn.
94%
of teachers improved at using data to drive their instruction and supporting student agency.
Check out our research studies!
Ready to learn how PowerMyLearning can make a difference in your district?
Our flexible, affordable programs are available nationwide! Contact us to find out how PowerMyLearning can help your district community thrive.