Family Playlists are fun, interactive assignments that empower students to "learn by teaching," invite families to participate in their learning, and lead to deeper conversations between teachers and families about students' growth.
How Family Playlists Work
Family Playlists leverage the research-based learning by teaching strategy to create meaningful learning experiences and deepen relationships between students, families, and teachers.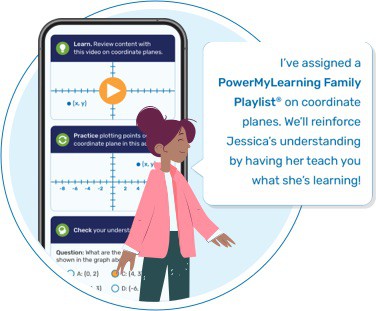 Assign Standards-Aligned Content
Assign pre-built, standards-aligned Family Playlists from our library. Family Playlist assignments are then delivered to a student's family partner's cell phone via text message in their preferred language.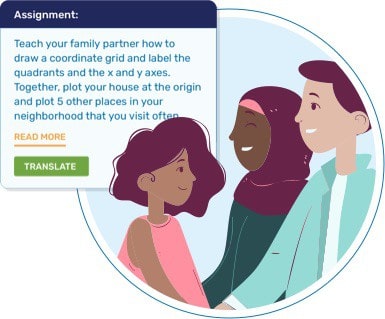 Students Learn, Practice and then Teach their Families
Students teach their family partner what they are learning through real-world, hands-on learning activities. With students in the lead and family partners in a supporting role, Family Playlists create positive learning interactions between the student and their family partner.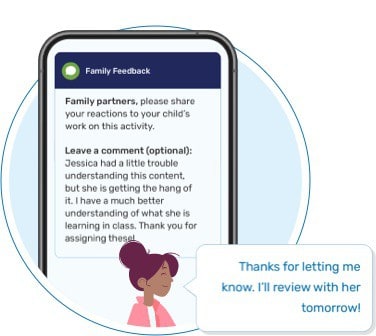 Families Provide Feedback About Student Learning
Families provide you with valuable feedback about their students' experience and their understanding of the content. You can respond to family feedback, opening the door to meaningful dialogue with families around student learning. Responses are delivered to families via text and translated into their home language.
Family Playlist Features and Teacher Resources

Explore library of standards-aligned content
Search our library of hundreds of standards-aligned Family Playlists in Math, Science, and Language Arts for grades K-8. Customize pre-built Family Playlists or create your own.

Allow students to complete work on a mobile device
Students can complete Family Playlists on their laptop or on a cell phone through a mobile browser (no login required).

Connect with families in their home language
Family Playlists are available in 100+ languages. Translation makes it easy to get valuable feedback from families about their students.
Choose from hundreds of standards-aligned teacher resource playlists in Math, ELA, and Science, grades K-8
Math
Sample Playlist:
Place Value –Tens and Ones (1st Grade)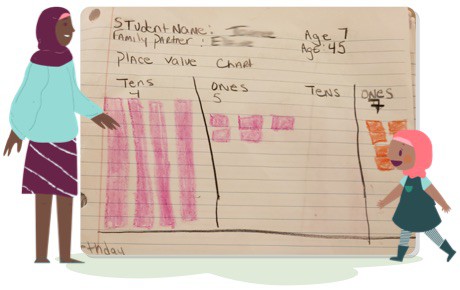 Language Arts
Sample Playlist:
Long-e Sounds (2nd Grade)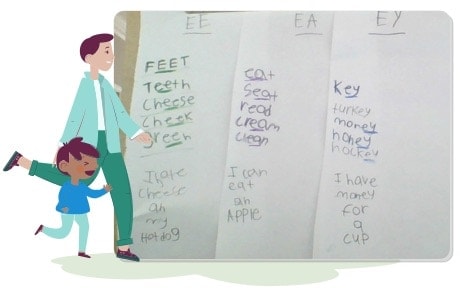 Science
Sample Playlist:
Kinetic and Potential Energy (8th Grade)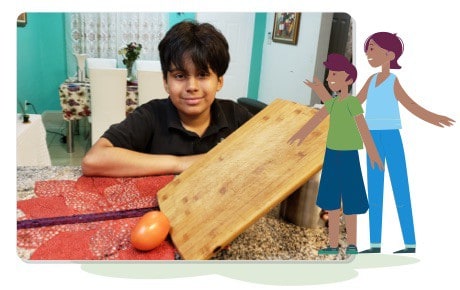 Get started with a free teacher account!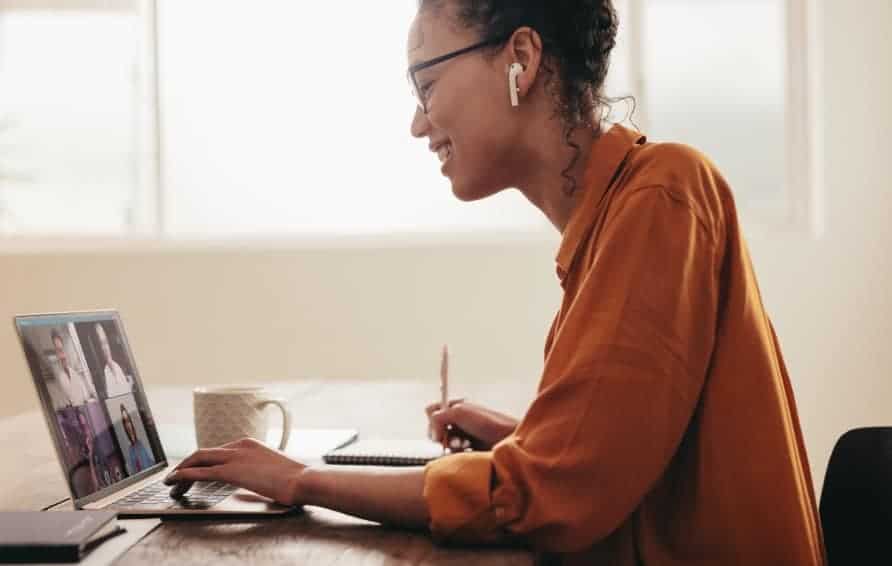 We're here to support you!
Want to learn more about how to use Family Playlists to strengthen family engagement and teach grade-level content? Need some help getting started? We're here for you! Join one of our free webinars with a live, friendly human.
What Teachers Say about Family Playlists:
Learning at home
"I use Family Playlists to help bridge the school to home connection. It gives the parents an opportunity to connect with the material their child is learning in class, and also allows the students to get in the driver's seat by teaching their parents."
Ms. Davis
3rd Grade Teacher at Salem Church Elementary in Chesterfield, VA
Engaging content
"Family Playlists do not sound like homework; they sound like something the kids want to do. Anything that supports us teachers in hitting state standards, allowing kids to play and learn through doing—not cumbersome like other tools—is a home run."
Mr. De La Camara
6th Grade Science Teacher at Shenandoah Middle School in Miami, FL
Easy to integrate into your teaching
"For me it was really easy to incorporate Family Playlists into my curriculum. It really supports each of the different units we work on throughout the year. It just kind of slides right into the curriculum and it's a perfect way to continue to build upon the material we talked about in class."
Mr. Dellostretto
7th Grade Math Teacher at South Bronx Preparatory
Communicate more effectively with families
"Because of Family Playlists, I am in more regular communication with families that I may not otherwise communicate with frequently or outside of conferences. I have a tremendous amount more insight into the dynamics around homework as well as what families feel comfortable exploring together."
Ms. Cornish
Teacher at South Bronx Preparatory