Accelerate Learning
for
Early Grades (K-2)
The pandemic took a toll on our youngest learners. Our new
evidence-based program for administrators, teachers, and families provides a path forward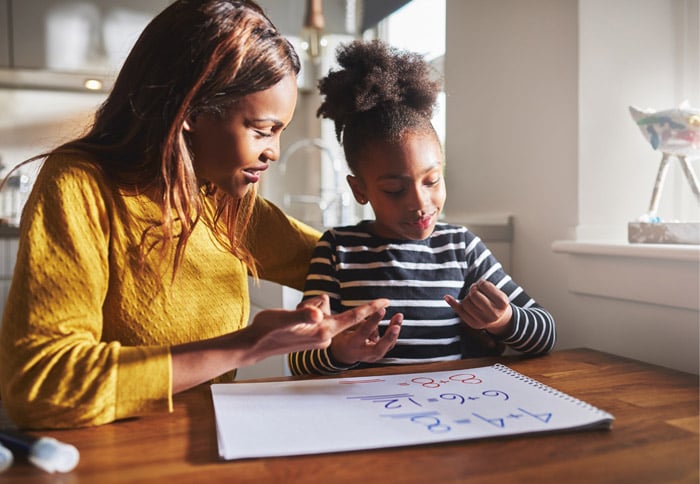 +15% Average SEL
outcomes as measured by the Intrinsic Motivation Inventory.
+4 Months
of additional learning on students' math test scores.
Program

components
Family Playlists®

Get access to our award-winning technology, Family Playlists! Licenses are included for each participating teacher and principal.

For Educators

Two 60-minute, online, live workshops for teachers.

For Families

Two 60-minute, online, live workshops in English and Spanish.

For Principals

Two 1:1 coaching sessions with one of our experts.

For District Leaders

Check-ins to discuss alignment, impact, and feedback.
Our programs meet the definition of eligible expenses under Title I, Title II, ESSER I and II, and the American Rescue Plan. Please review guidance from your district about using possible Title funds, CARES Act, and COVID Relief funds to provision these services.
Expected Outcomes
This program has been shown to result in:
---
Increased student growth in mathematics
Impactful relationships between teachers, families & students
Increased family involvement in their child's learning
Increased teacher expectations for student learning potential
A culture of teacher-family allyship to promote student growth
Implementation Process
We work alongside you to ensure a smooth and successful implementation with:
---
Clever integration for rostering
Dedicated project manager & tech support
Alignment to your district's standards
Regular check-ins
Live launch trainings
"
Family Playlists target families
and teachers so they are working
together to get kids to meet the
standards. What PowerMyLearning
does well is they provide support
so that everyone involved in a
scholar's life has the knowledge
and understanding needed to push
students."
Learn how PowerMyLearning can help your district community thrive. Our flexible, affordable programs are available nationwide!