PROGRAM
Culturally Responsive Education Practices That
Advance Equity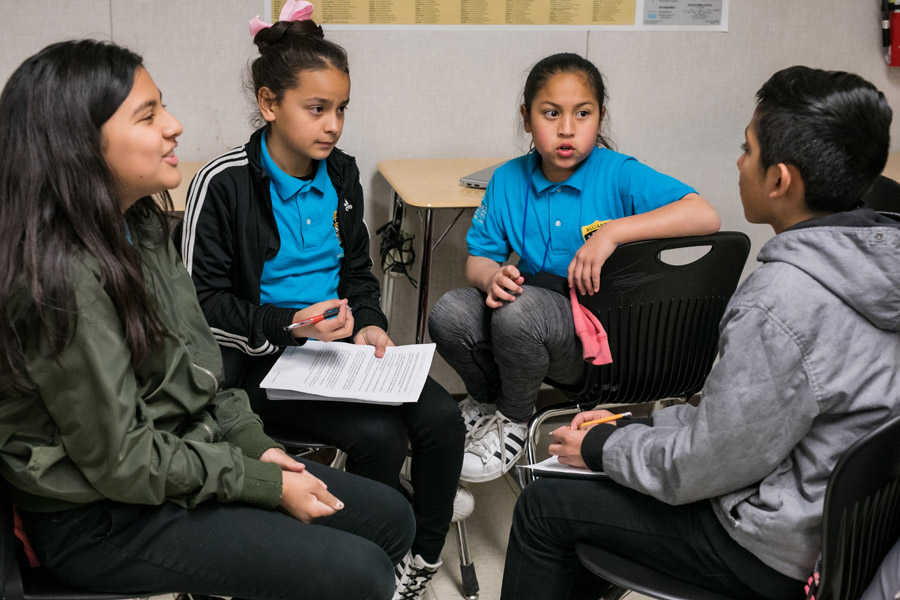 Deliver

restorative, relevant, and rigorous instruction

.
Reach students more effectively while ensuring rigor and relevance! Implement this school- and district-level program to support teachers in making sure students from all backgrounds experience engaging instruction while increasing their cultural competence.
Educator Workshops
Teachers learn research-based, actionable strategies to give students the opportunity to master essential skills and knowledge before they move on to the next level.
Extension Coaching for Teachers
Teachers deepen student understanding and strengthen their relationships with families by leveraging evidence-based strategies at school and at home.
Family Workshops
Families gain confidence in supporting their child's learning. Families can access these workshops on any device and participate in English or Spanish.
"If I were to talk to a principal who was contemplating investing and partnering with PowerMyLearning, I would just say "do it!" You'll get a built-in coach and built-in parent engagement specialist."
Program Outcomes
Supports for teachers and families lead to student success.
---
Acknowledge systemic inequities and commit to dismantling them together
Develop an asset-based approach to building relationships between teachers, families, and students
Create equitable conditions for all students to engage in rigorous learning connected to their interests and experiences
Build a culturally responsive community of motivated, independent learners, equipped with tools to drive their own success
Learn how PowerMyLearning can help your district community thrive. Our flexible, affordable programs are available nationwide!