Learning acceleration

starts with SEL
Explore our evidence-based program designed to support both adults and children by applying a trauma-informed lens and building teachers' social emotional learning (SEL) capacity — all within the context of learning.
Educator Workshops
Teachers and paraprofessionals learn actionable, research-based strategies to accelerate student learning and grow students' SEL skills.
Workshop Extension Coaching
1:1 or group coaching for teachers to extend and reflect on learning from the Educator Workshops.
Add-On: Family Workshop Kits & Training
Equip your staff with training and materials to facilitate family workshops in English and Spanish.
PowerMyLearning's programs meet requirements for American Rescue Plan (ARP) ESSER, Title I, Title II, and Title IV-A funds.
Program goals
Learn how to build trusting relationships with all students and families that can mitigate the impact of individual and collective trauma.​
Provide strategies to support the well-being of all members of the school community.​
Create an emotionally safe learning community and provide strategies for addressing challenging behaviors in and out of the classroom. ​
Build an inclusive community of motivated learners equipped with tools to manage their own emotions and develop positive relationships with others.
"PowerMyLearning's approach to SEL was exactly what we needed to achieve our goals. Their program helped us rebuild and strengthen our school community after a year of distance learning, among other stressors."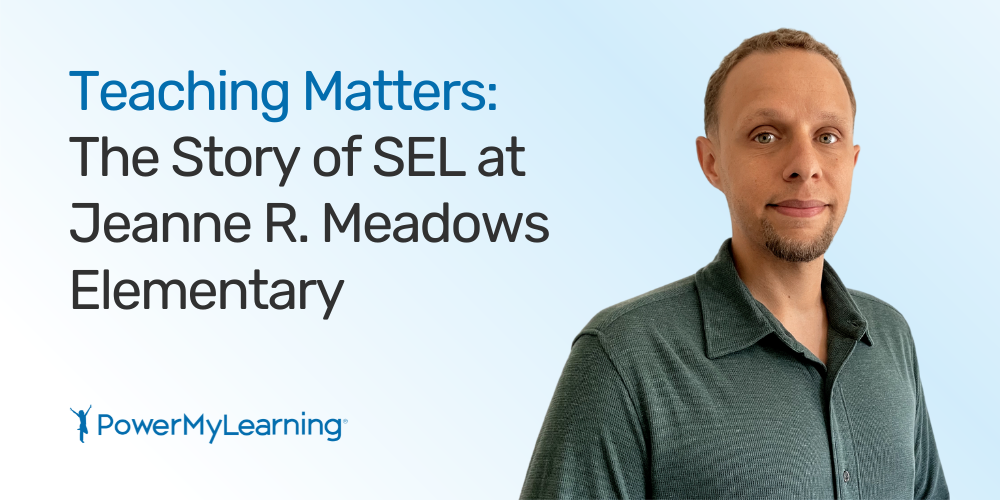 Podcast
NPR's Teaching Matters
Unpack "why" SEL, what it looks like for students, and a success story featuring a partner school...
Contact us to find out how PowerMyLearning can help your district community thrive. Our flexible, affordable programs are available nationwide!